Lilian Bland, Pioneer Ulster Aviator
Report by Ian Wilson

---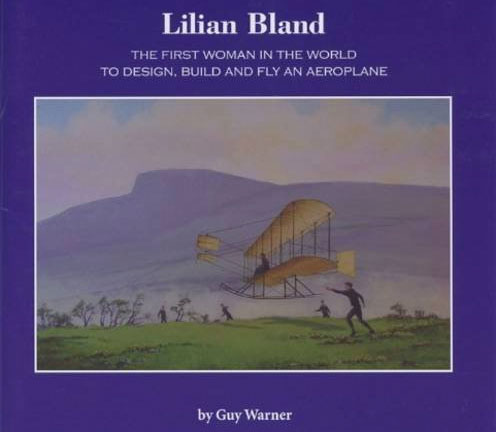 At the February meeting of Bangor Historical Society, the usual large and appreciative audience heard the astonishing story of Lilian Bland, the first woman in the world to design, build and fly an aeroplane. The guest speaker was renowned local expert on aviation, Guy Warner.
Only a very few years after the Wright Brothers, Lilian Bland created from wood and calico the Mayfly (a clever name!) which she tested on the slopes of Carnmoney Hill, County Antrim, near her home.
Born in 1878, Lilian was a highly unconventional young woman of the time, who smoked, rode side-saddle and tinkered with the engines of the new cars she drove. She had already made a name as a journalist and press photographer when her skill in observing and photographing birds in flight inspired her to follow the example of the Wright Brothers, Bleriot, Harry Ferguson and other pioneers.
Many years later, her notebooks were studied by aeronautical engineers who were very impressed with her theories and techniques of construction.
Mayfly was first tested as a glider, but when Lilian added a 20 h p engine she had acquired in England, the greater space at Lord O'Neill's demesne near Randalstown was more suitable for her daring venture. Here in 1910 flights of up to a quarter of a mile were achieved.
On marriage in 1912, Lilian left for a new life in Canada. She spent her last years at Sennen in Cornwall, near Land's End, where she died in 1972. There is a memorial at Sennen, and also in recent years a replica of Mayfly has been placed in a park at Glengormley.